Personal Injury Attorney You Can Trust
Most people don't know where to start when it comes to finding a lawyer after they've been in an accident. They may not know what questions to ask or what representation they need. Without knowing what to do, many people don't even file a claim after they've had an accident. This can lead to them not getting the compensation they deserve for their losses.
Accidents can happen to anyone at any time, and when they do, it's vital to work with an injury lawyer in Houston who knows the ins and outs of the law on your side. 
Hayes Hunter PC is here to help. We are experienced personal injury lawyers in Houston who will work tirelessly on your behalf to ensure you get the compensation you deserve for your losses.
Auto Accidents & Personal Injury
You might be entitled to compensation if you were injured in an accident. Were you involved in a car accident where the other party was at fault? Did a defective product hurt you? Did somebody intentionally harm you? Were you injured as a result of negligence? Our team of personal injury attorneys in Houston, TX, can help.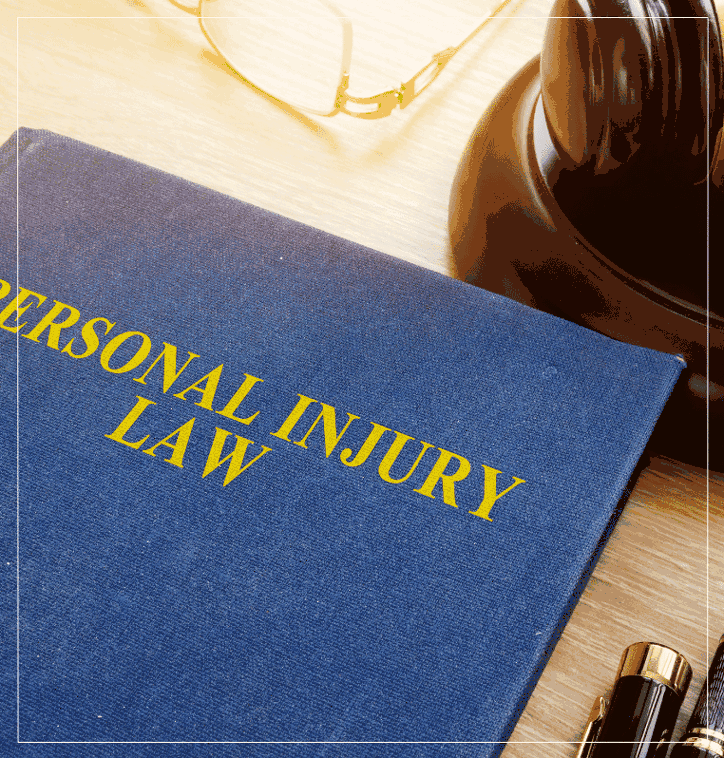 A Wide Range of Legal Services
At Hayes Hunter PC, we offer a wide range of legal services that work to meet your needs. We provide representation for cases and legal matters involving:
Road Traffic Accidents: We can provide competent legal advice should you be injured in a r

oad traffic accident. We understand the complexities of insurance claims, and we'll fight for your rights.

Soft Tissue & Muscle Injuries in Accidents: If you're suffering from a soft tissue or muscle injury due to an accident, we'll assess the situation, advise you on your legal rights, and represent you in court.
Fractures & Broken Bones in Accident: If you've suffered a broken bone or fracture due to an accident, we will look at the available evidence and use it to build a case for you in court.
Back & Neck Injuries in Accidents: We understand the seriousness of a back or neck injury caused by accidents. We will assess your case and provide legal counsel to ensure you are fully compensated for your injuries.
Brain & Head Injuries in Accidents: We know how severe an accident-related head or brain injury can be. We can provide legal representation to compensate you for your suffering and losses.
Product Defect Accidents: If you've been injured due to a defective product, we can help. We will examine the evidence, assess your case and file a claim to get you the compensation you deserve.
Tripping Accidents: If you've been injured due to tripping, slipping, or falling, we can provide legal advice and representation. We will review the evidence and use it to pursue a successful claim.
Dog Bites: We will assess the situation and use the information to protect your rights and get you the compensation you deserve.
Get Your Free Consultation Today
Contact us at Hayes Hunter PC today if you need a legal advocate to assist you with an auto accident or personal injury case.
Our injury attorney in Houston, TX, is here to protect your rights and get you the compensation you deserve.
At Hayes Hunter PC, we strive to provide our clients with the highest legal advice and representation. We have a team of personal injury attorneys in Houston, Texas, dedicated to getting you the best results possible. With years of experience in the field, we understand how to handle complex cases and provide strong results for our clients.
Whether you're dealing with an auto accident or a product defect case, you can count on our injury lawyer in Houston to represent your interests.
We have provided service to various clients, many of whom have written positive reviews about the level of service they received and the results we delivered. We are proud to showcase our clients' testimonials here.
What our clients say about us...
DEEP EXPERIENCE GETS THE MATTER HANDLED
Charlie has become my company's attorney this past year. We have had several incidents where he has been remarkably responsive and thorough. He is very fair about his time, and with his deep experience gets the matter handled.
I WOULD DEFINITELY RECOMMEND MR. HUNTER
After Hurricane Harvey damaged our condo, our insurance and HOA were pointing fingers at each other regarding liability. It got really complicated, and after trying to resolve the issue on our own, we began to realize we needed legal assistance.
Discover More About Our Services
At Hayes Hunter PC, we provide clients with experienced and advanced legal services. We understand the challenges that come with every case and strive to ensure our clients receive the best possible outcome. Reach out to our injury lawyers in Houston today for more information on how we can help you.
Understanding The Three Types of Damages
The three types of damages that may be sought in personal injury and accident cases are Economic, Non-Economic, and Exemplary. Understanding these three types of damages and how they can be pursued is an important part of the legal process. When deciding on a personal injury attorney in Houston, Texas, consider choosing a firm like ours with extensive experience in successfully representing clients in pursuit of these types of damages.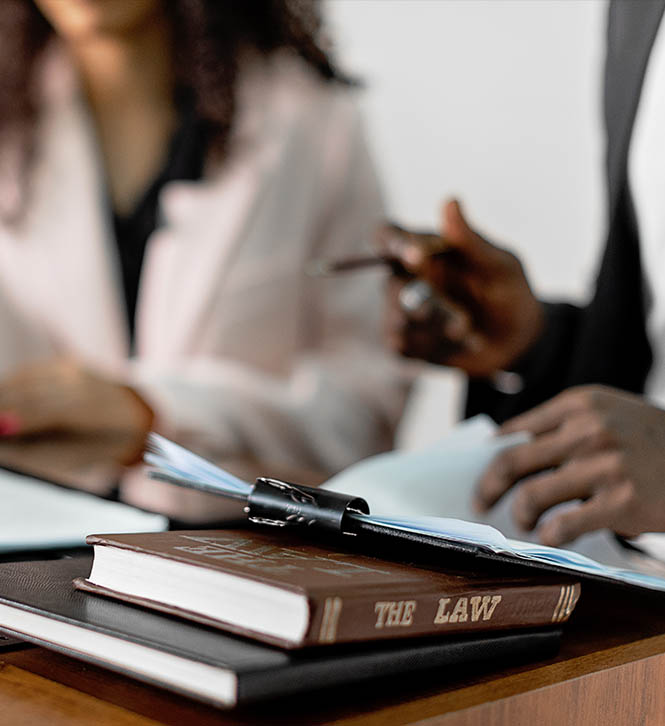 Economic Damages
These are those which are easily quantifiable. Economic damages are often sought in personal injury and/or tangible property damage. Prime examples of economic damages are:
Medical Bills:

The victim may be able to recover damages for any medical bills incurred as a result of the injury or accident.

Lost Wages:

Victims may also be eligible for compensation for lost wages due to their inability to work while recovering from their injuries.

Property Damage:

For instance, if a car, home, or other personal belongings are damaged in an accident, the victim may be able to pursue a claim.

Lost Household Services: Injured persons may suffer temporary or permanent disabilities that reduce or prevent their ability to contribute to household production, caring and helping, their personal care and leisure activities for which they are entitled to compensation.

Non-Economic Damages
These are damages that cannot be easily quantified. In many instances, individuals impacted by emotional trauma pursue non-economic damages and other types of compensation. Non-economic damages are best exemplified by:
Pain and Suffering:

The victim may be able to recover compensation for any physical pain and mental suffering caused by the accident or injury.

Emotional Distress: Victims may also be eligible for compensation for any emotional distress caused by the accident or injury.
Exemplary Damages
These damages, also known as Punitive Damages, are intended as punishment for the person who caused the injury or accident and act as a deterrent to others. They are awarded if a plaintiff can clearly prove that their harm resulted from  fraud, malice, or gross negligence. 
• Texas law imposes limits on the amount of damages that can be awarded in personal injury cases. Specifically, the maximum amount of exemplary damages that can be awarded is twice the economic damages, plus an amount equivalent to any non-economic damages awarded by the jury, subject to a cap of either $750,000 or $200,000.
• These damages are precluded if only nominal damages are awarded, or if the plaintiff is seeking to multiply their recover under another statute.
Our injury lawyers in Houston, TX understand the process of pursuing these three types of damages and when they apply to filing a personal injury claim. Our experienced attorneys have extensive knowledge in this area and will help ensure you receive the compensation you deserve.
Contact our personal injury attorneys in Houston, Texas, today to discuss your legal needs and learn more about the damages that may be available in your case.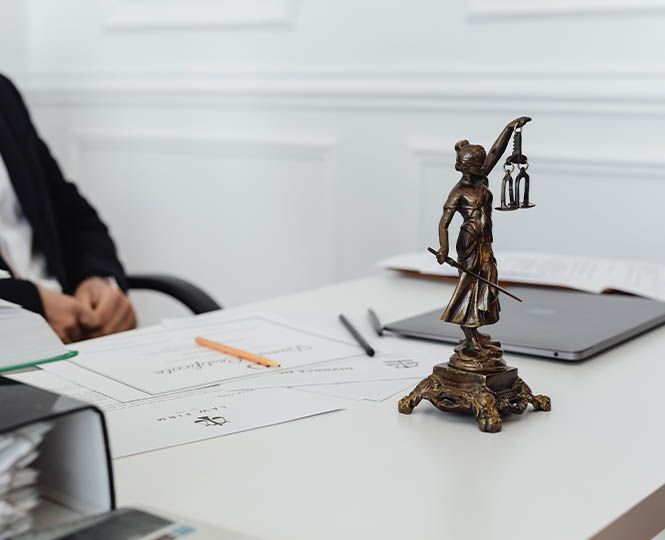 Negligence Laws in Texas
In Texas, negligence laws exist to protect individuals from harm caused by the careless or reckless actions of others. Negligence is a civil wrong or tort that occurs when someone does something or fails to do something that causes another person to suffer an injury or damage.
Generally speaking, for a plaintiff to recover damages in a negligence case, they must be able to prove four elements: duty, breach, causation, and actual harm. It's essential for anyone filing a negligence claim in Texas to understand the elements of negligence and how they apply to their case.
Proving Negligence in Texas
You and your injury lawyer in Houston, Texas, need to provide preponderance of evidence of all four elements to prove a negligence case.
Duty -

The first element is the duty owed by the defendant to the plaintiff. Generally, everyone has an obligation to act reasonably under the circumstances and refrain from careless or reckless behavior that may harm others.

Breach -

After establishing a duty, the plaintiff must prove that the defendant breached this duty. This means they failed to act as a reasonable person would have in similar circumstances.

Causation -

The third element is causation. The defendant's breach of duty must have caused or contributed to the plaintiff's damages.

Damages -

Lastly, the plaintiff must prove that they were harmed in some way due to the defendant's breach of duty. This means proving that, but for the defendant's negligence, no harm would have occurred.
If all four elements can be proven in a negligence case, then the plaintiff may be able to recover damages related to their losses and suffering. 
Here's a scenario that would illustrate the application of negligence laws in Texas:
If a driver fails to stop at a red light, causing a collision with another car, he is likely negligent. The plaintiff, in this scenario, would need to prove that the defendant had a duty to obey traffic laws, breached that duty by running the red light, and caused injury or damage as a result.
If these elements are proven, then the plaintiff and his chosen injury lawyer in Houston, TX, may be able to recover damages from the defendant for his medical bills, pain and suffering, lost wages, and other related losses.
Understanding Comparative Negligence in Texas
It's also important to understand the concept of comparative negligence in Texas. This legal doctrine reduces a plaintiff's damages in proportion to his degree of fault in an accident. The plaintiff was texting and driving when a negligent driver ran a red light. In this case, the plaintiff's damages may be reduced according to how much her negligence contributed to the accident.
There are three primary comparative negligence laws in the United States:
• Pure comparative negligence: Although the court will ascribe a percentage of fault to you, this does not mean that you cannot recover any compensation. You can still receive damages if you share less than 50% of the liability.
• Modified comparative negligence: If you are deemed responsible for any portion of the accident, your monetary compensation will be decreased by that percentage. It is challenging to receive any payout if you are held more than 50% at fault.
• Contributory negligence: The court may prevent or allow you from recovering damages, depending on the liability you share.
Texas is a state that uses modified comparative fault to assign liability when multiple parties are at fault. If you share 51% or more fault in the accident, the court will not allow you to recover compensation. That's why it's essential to have a qualified personal injury lawyer in Houston, TX, on your side.
At Hayes Hunter PC, our team of Houston injury lawyers understands the complexities of Texas negligence laws. We will help you protect your rights and fight for a just settlement. Our attorneys have successfully represented many injured clients in Houston, Texas, and we are ready to handle your case with diligence and professionalism.
Contact us today for a free consultation about your situation.
Why Choose Us?
When it comes to legal matters, you must have reliable representation. With Hayes Hunter PC by your side, you can trust our experienced attorneys to provide legal counsel and representation that gets results. We offer various services tailored to your needs and pride ourselves on providing excellent customer service.
Other law firms may observe the law and offer a one-size-fits-all approach, but Hayes Hunter PC works hard to ensure that each case receives individualized attention. From start to finish, our personal injury attorneys in Houston, Texas, are here to develop customized solutions that best fit your needs.
We understand how important our clients are to trust their attorneys, so we focus on building solid relationships with each client. At Hayes Hunter PC, our injury lawyers in Houston, TX, are passionate about providing reliable legal representation to ensure the best outcomes for each client. At Hayes Hunter, you get the attention you deserve!
Frequently Asked Questions
Hayes Hunter PC understands that you may have questions about the legal process. We provide answers to the most common questions we receive from clients:
Hayes Hunter PC handles various civil, probate, and business law matters. Our practice areas include personal injury,real estate intellectual property, employment law, commercial and corporate law, probate, and bankruptcy.
Despite the wide range of practice areas, our injury lawyers in Houston, TX, are committed to providing each client with the same level of diligent and professional service. Expect us to discuss the specifics of your situation with you and provide the solutions that work best for your needs.
The typical legal process will vary depending on the nature of your case but generally includes an initial consultation with an attorney, gathering and reviewing evidence, investigation and presentment of claims, negotiating settlements, and, if necessary, taking the case to trial and alternative dispute resolution such as mediation and arbitration.
For example, if you have been injured, the process would likely include discussing your legal options with an attorney, gathering medical records to document your injuries and damages, expert evaluation of your injuries and treatments, negotiating a settlement with the insurance company, and accepting or rejecting the settlement offer
When you hire Hayes Hunter PC, our personal injury attorney in Houston, TX, will take the time to listen to your unique situation and needs to develop a customized legal strategy for you. We strive to provide effective representation that maximizes the potential outcome of your case. Our personal injury attorneys in Houston, Texas are experienced in all facets of the legal process, from research and negotiation to litigation. We will use our knowledge and resources to fight for you.
Additionally, we understand that the legal process can be intimidating and overwhelming, so we strive to make it as seamless and stress-free for you as possible. We will guide you through each process step and work hard to protect your rights.
If you are involved in an automobile accident, the most important thing is to remain calm and collect as much information as possible. Take photographs of the scene, get contact information from any witnesses and obtain a copy of the police report.
If you are injured, seek medical attention promptly. Make sure to follow your doctor's instructions and keep all paperwork related to your injuries. Once you have collected the necessary information, contact Hayes Hunter PC for a free consultation.
We will guide you through filing an insurance claim and represent you in any legal proceedings arising from the accident.
Every legal situation is unique, so the best way to determine whether you have a viable case is to contact Hayes Hunter PC for a free consultation. Our experienced injury lawyer in Houston will review your situation and provide you with an honest assessment of your legal rights and options.
We understand that taking legal action can be tricky, so we will provide you with clear and concise advice every step of the way. With our help, you can make informed decisions about your case tailored to your needs.