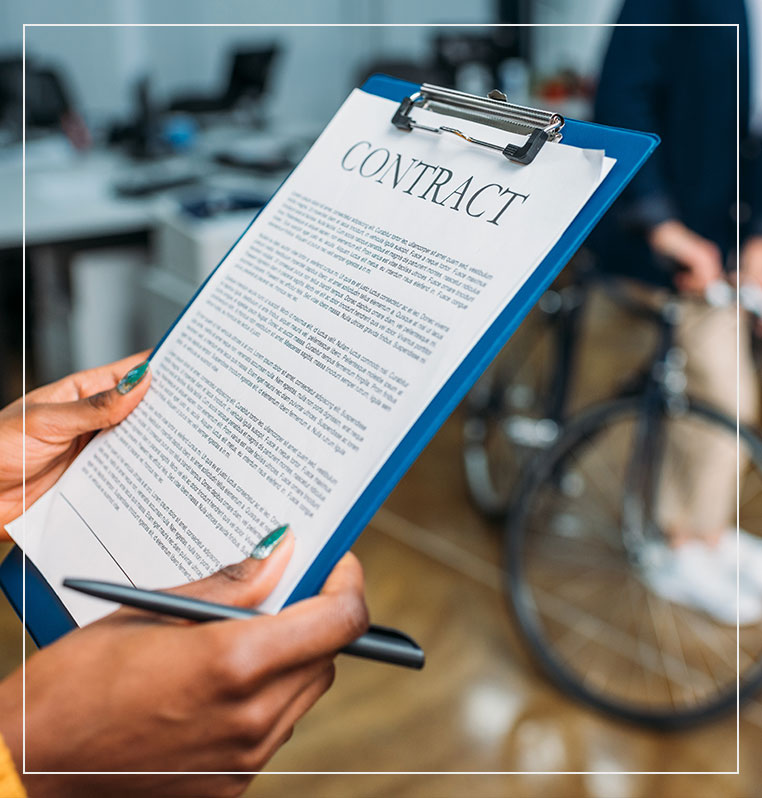 WORK WITH THE BEST BUSINESS LITIGATION LAWYERS IN HOUSTON
Our talented Houston business dispute lawyers have got your back. We work hard to settle disputes in your favor so that you can get back to business fast.
KNOWLEDGEABLE GUIDANCE FOR ANY BUSINESS DISPUTE
No matter what business you are in, at some point, you will run into a dispute, whether it is with a business partner, employee, or another company. While many of these issues can be resolved outside of the courtroom, you may want the guidance of a business litigation lawyer to protect your rights during the process.
At Hayes Hunter, we have been protecting our clients for more than forty years. Our Houston business dispute lawyers are here to give you the support you need to settle any matter in your favor so you can get back to running your business.
Our goal is to help you resolve your legal issue as quickly and cost-effectively as possible with minimal disruption to your business. Find out what makes our team some of the best lawyers in Texas.
WHAT KINDS OF CASES DO BUSINESS ATTORNEYS HANDLE?
There are many different types of disputes that may arise in business. Generally, they fall into three categories –– internal disputes between partners, disputes with current or former employees, or business-to-business disputes. No matter what type of conflict you are dealing with, our goal is always to settle outside of the courtroom if possible.
BUSINESS PARTNER DISPUTES
If you are involved in a partnership, or you are a shareholder in a corporation, there are times when you might not see eye-to-eye with your partners. While it is often in the company's best issue to resolve the issue, some relationships aren't salvageable, and you may wish to exit the business arrangement. In either case, we work hard to protect your interests for minimal disruption to your investment.
The laws surrounding employee rights can be complicated. If you are being sued by a current or former employee, we have the expertise you need to navigate these challenging cases. Our team will work hard to fight for your rights as a business owner to minimize any loss to your company.
DISPUTES BETWEEN BUSINESSES
There are many instances in which you may choose to pursue a lawsuit against another business entity, or they may feel that they have a case against you. It may be a breach of contract lawsuit, accusations of unfair competition, or another legal issue. No matter what business dispute you are facing, we do our best to settle out of court. In some instances, this may not be possible. In that case, our Houston business litigation attorneys are ready to pull out all of the stops when it comes to arguing your case in court.
DO I NEED A BUSINESS DISPUTE ATTORNEY?
Business lawyers handle many different types of cases. If any of the following situations apply to your business, consider giving us a call:
We look to working with you to protect your right, preserve your assets and negotiate a great outcome while preserving business relationships.
How our business litigation services work?
The first step to getting the best legal representation for your case is to get in touch. At Hayes Hunter, we pride ourselves on taking the time you listen to your case thoroughly. Talk to us about your lawsuit and desired outcome so we can provide the best service.
2
DETERMINE YOUR NEXT COURSE OF ACTION
If you wish to file a lawsuit against a business partner or another entity, we help determine if you have a case. If you are being sued, we work through your options. Our team will work closely with you to build a case to support the best outcome for you.
3
NEGOTIATE WITH THE OTHER PARTY
In business, there is often an excellent resolution that benefits everyone. Whether you want to resolve an issue or exit a business arrangement, we work with the other side while protecting your interests. Our goal is always to settle out of court.
At Hayes Hunter, we have an excellent track record for providing favorable outcomes for our clients. No matter what the outcome of your case is, you'll take comfort in knowing you did everything you could to protect yourself from further liability.
No one wants to take a matter before a judge, but if it comes to that, we are prepared to fight for you and your business investments. Our business litigation attorneys have the experience and determination, so you get the representation your business deserves.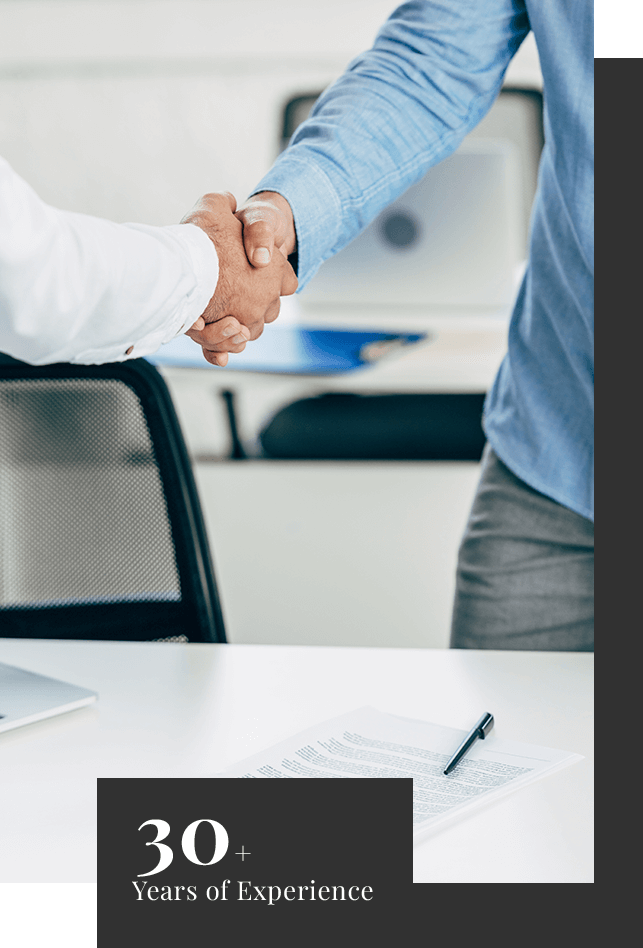 WHY CHOOSE HAYES HUNTER PC?
At Hayes Hunter PC, our Houston business litigation lawyers have more than fifteen years of experience working to protect businesses against lawsuits. We are dedicated to listening to our clients' unique needs and helping them work towards a peaceful resolution beneficial to both parties. However, if we can't come to a reasonable solution, we are ready to fight for your rights and protect your assets. Get the attention and dedication you deserve from your business lawyer. We have provided more than a thousand clients with excellent representation for all of their legal woes.
What our clients say about us...
I WOULD DEFINITELY RECOMMEND MR. HUNTER
Charles Hunter represented me in connection with a debt collection matter. He did an excellent job of handling the case, which was successfully resolved. I was particularly impressed by how responsive he was. I have worked with a number of attorneys over the years who may do good work but are slow to respond or do not complete the needed work in a timely fashion. This was never a problem with Charles.
Hire a Business Litigation Lawyer in Houston, Texas
If you need a business litigation lawyer in Houston, give us a call today. We look forward to helping you get the most favorable outcome for your business.