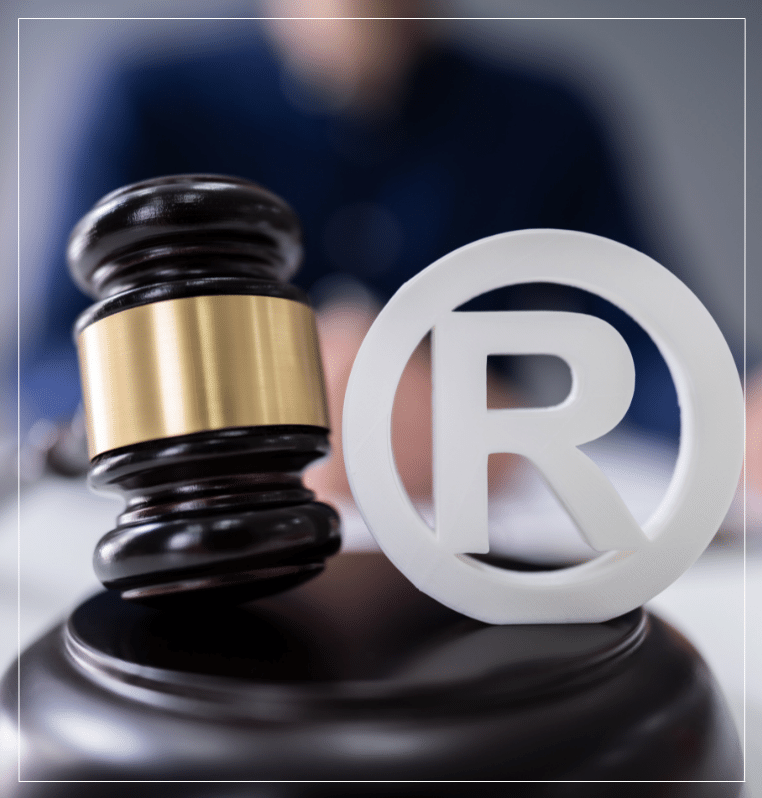 PROTECT YOUR BIG IDEAS WITH HOUSTON'S TOP TRADE SECRET AND TRADEMARK LAWYERS
Our Houston trade secrets and trademarks lawyers keep your business's proprietary information safe so you can remain competitive in your industry. Enjoy peace of mind knowing that your trade secrets are safe and your trademarks are registered properly.
Houston has become a mecca for technology startups. These companies are creating bold technology that will change the world. If you own one of these companies, it is essential that your ideas are protected from the competition.
Even if you aren't in the technology sector, your business has proprietary information that is protected by trade secrets laws. With the help of our lawyers, you can implement policies and procedures to secure the protections of those laws for your company. Your trade secrets may be the most valuable part of your business because they give you exclusive advantages over your competitors.
No matter what industry you are in, our Houston trade secrets attorneys are here to protect you so you can innovate with confidence and reap the benefits of all your hard work.
We have been helping companies keep their ideas safe for more than fifteen years. If you want to learn more about trade secrets and trademark law, or you believe someone has disclosed your proprietary information, give us a call. Our Houston trade secrets lawyers are here to help.
OVERVIEW OF TRADE SECRETS
Trade secrets are intellectual property that your company owns but are not available to the public. This proprietary information may include formulas, designs, practices, systems, or any other confidential information that provides economic value to your company. Because this information is not available to the public, it allows you to provide exclusive benefits to your customers that your competitors cannot.
You have worked hard to develop systems and products that provide value to your customers, and you want to be able to protect them. Fortunately, there are trade secret laws to help ensure your proprietary information stays within your company.
Our Houston trade secrets lawyers can help you protect your proprietary information through non-disclosure agreements, non-competition agreements, and other proactive employment and termination measures to reduce the risks of someone disclosing or using your information in an unauthorized way. If that does happen, these measures will help enforce your rights. They also help prevent your inadvertent violation of the rights of another company.
TRADE SECRETS LAWS VS. TRADEMARK LAWS
Trademark laws are different than trade secret laws in that they protect public information used to create your brand. To protect your brand, you can register your trademark on both a state and federal level so no one else can use it.
Our Houston trademark attorneys guide you through the process so you know you are adequately protected. We are also here to support you in the event that someone violates your trademarks, and you need to take legal action against them without your permission.
CHOOSING THE RIGHT LAW FIRM
Whether you need a Houston trademark attorney or a trade secrets lawyer, choosing the right law firm is essential to taking proactive steps to ensure that your hard work doesn't go to waste. We understand the intricacies of both trade secrets laws and trademark laws, so you know you are getting the best legal advice.
We always hope to settle legal issues outside of court in a civil and cost-effective manner. We believe this is the best way to do business. However, sometimes settlement isn't possible. While we are experienced negotiators, we also have the grit needed to build a case against anyone who violates your trade secrets rights or accuses you of violating theirs. Our number one goal is to help your business grow by providing the absolute best legal services in Houston.
How we protect your trade secrets
If you need help protecting your trade secrets or need to trademark a product, give us a call. Whether you need to take proactive steps to prevent someone from stealing your proprietary information, or you believe someone already has, we are here to help.
We walk you through the process of protecting your proprietary information. That can mean identifying and securing your valuable information, drafting protective agreements, or registering a trademark. Or it can be building a case against someone who is violating your rights or accusing you of violating theirs. No matter what type of help you need, we work tirelessly to fight for your business.
3
BRING INNOVATIVE IDEAS TO THE PUBLIC
We know you can't wait to introduce your big ideas to the world. We are committed to giving you the legal protection you need to make your business a success. Find out how we can help you grow.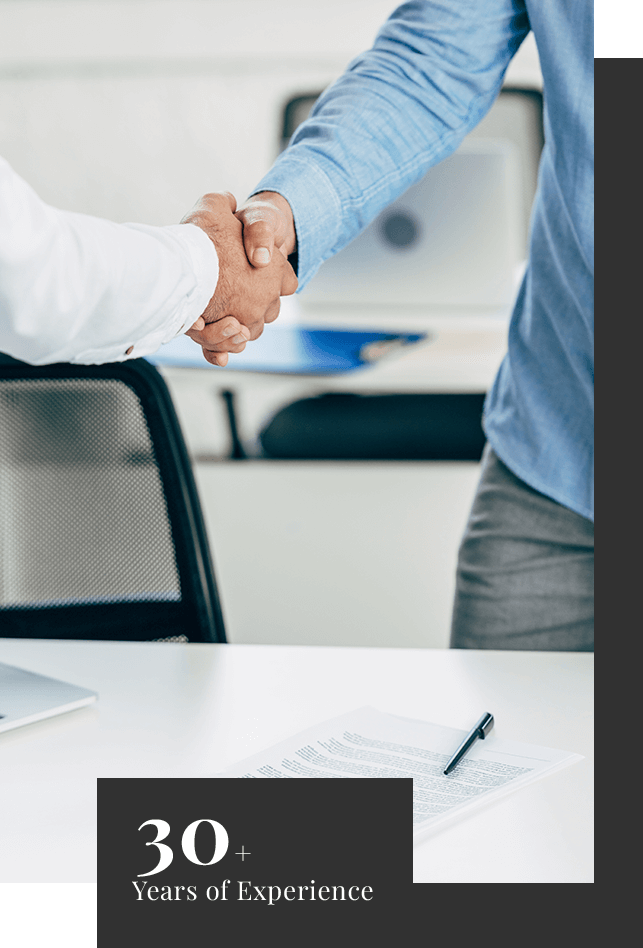 WHY CHOOSE HAYES HUNTER PC?
We have more than forty years of combined experience and have helped hundreds of clients work through their legal challenges in all areas of business law. Our team is dedicated to providing you the personalized service you need to navigate business law.
What our clients say about us...
Charles Hunter has provided excellent services and put his first-rate knowledge of the law on full display. He is professional, extremely reachable, and responsive. He takes time to get to know you and your case. Because of my own experiences with Charles, I have referred several new clients to him, and they are super pleased. Charles has made all legal matters a walk in the park for me and several friends, and we couldn't be happier. I highly recommend Hayes Hunter law firm - they do not disappoint!
AFFORDABLE TRADE SECRETS PROTECTION
Without proper trade secrets and trademark protection, you might not have a business at all. Your competitors will be free to use your ideas and potentially bring them to market faster, edging you out of the competition. Don't let your hard work go to waste. We make it our mission to provide you with affordable service so you can focus on innovating with confidence. Learn more about our competitive rates for legal services.
PROTECT YOUR TRADE SECRETS AND TRADEMARKS TODAY
We know how hard you work to develop new ideas, and we want to protect your rights. Give us a call today so our Houston trade secrets and trademark attorneys can help keep your big ideas safe.