Are you thinking about starting a business, or are you in the early stages of launching one? When creating a business organizatoin, you may have some legal questions or concerns. Learn about the importance of investing in proper business formation. Read on to explore why you should invest in a business organization attorney.
IMPORTANCE OF INVESTING IN PROPER BUSINESS FORMATION
When purchasing from online legal companies, remember that you get what you pay for.
While these websites seem cost-effective and efficient, they are unable to deliver personalized service. Unlike a personal attorney, these websites cannot ensure you are covered.
Unlike off-the-shelf kits, a business formation attorney can help guide you through any doubts and questions and can tailor to the needs of your business. This personalized service and expertise will provide your business value in the long run. With individualized attention, you can rest assured that your business was organized correctly and that corners were not cut to provide you a one-size-fits-all product.
Avoid using a nameless website. Add value to your business from day one and work with a trusted, personal legal advisor.
HIRE A HOUSTON BUSINESS ATTORNEY BEFORE YOU NEED ONE
Are you a business owner in Houston or anywhere in Texas?
The Hayes Hunter PC legal team has provided legal support to Houston, Texas during the last two decades. This long-term success here and in other states demonstrates the firm's commitment to serving clients. Hayes Hunter PC offers free consultations. At your convenience, they will discuss your case or specific business needs.
Hayes Hunter PC has the skills, experience, and legal knowledge to advise clients on forming a business in the state of Texas. If you are considering any of the following for your business, you may need a lawyer:
Limited Liability Company (LLC)
Limited Liability Partnership (LLP)
Non-Disclosure Agreements (NDA)
Sole Proprietorship
C- & S- Corporation
Operating Agreement
Insurance Claims
Employment Policies and Handbooks
Trade Secrets or Trademark Protection
Hiring a Houston business attorney close to home, like Hayes Hunter PC, can provide you and your business the kind of area-specific information and overview of laws or regulations you need to know.
Will your business have employees? Are you aware of Texas's employment policy? The employment law policy covers basic topics you may need to know such as employment relationship, employment discrimination, wages and hours, and safety in the workplace.  
A business organization attorney can help Houston businesses prepare for the unexpected. With a trusted attorney at your side, you will be able to respond more quickly to threats like lawsuits, employee disagreements, and more.
Remember that these threats, among many others, can wreak financial havoc on your new business that may already be in a fragile financial state. Having a trusted business attorney at your disposal who already understands how your business functions and what particular liabilities or threats you may encounter, before they happen, sets up your enterprise for success.
No matter where you find yourself along with the business checklist, you should consider hiring an attorney before you need one to help you plan and head off potential legal threats before they become a major financial concern.
And remember when hiring a business attorney in your area, reputation and expertise are key. Start planning ahead and hire a Houston business attorney, like Hayes Hunter PC, before you need one!
PARTNERSHIPS MAY BE ESSENTIAL FOR YOUR SPECIFIC BUSINESS
Do you think your business will be a sole proprietorship? An LLC? A corporation? Or, are you unclear how to decide your business's needs and which business structure is an ideal fit? A business formation attorney will walk you through every possible legal structure and help you choose the best option for your business.
If you are going into business with friends, you may also need to think about creating a partnership agreement. Think of a partnership agreement like a prenup. A prenup helps couples navigate the distribution of assets should things get complicated in the case of an impending divorce. Prenups offer protection and reassurance for each party. A partnership agreement does the same for your business.
It is easier to make decisions for your business when you and your partner are in an amenable state. Therefore, a business formation attorney can help you and your partner develop an agreement that works for both parties and make important business decisions together. This will help you avoid future unnecessary costs.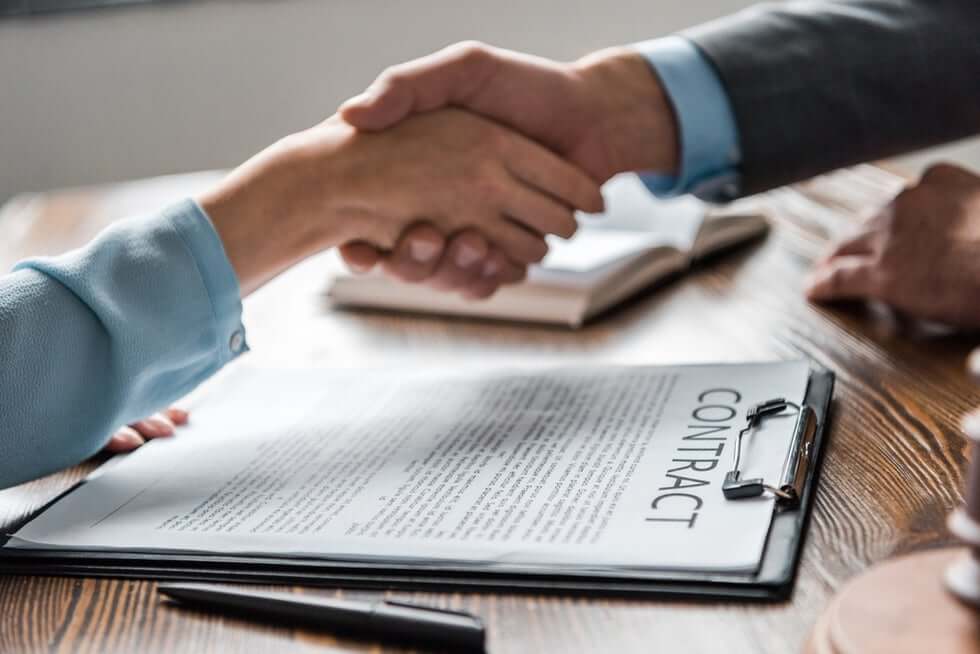 WHY YOU CAN'T AFFORD TO NOT HAVE A SMALL BUSINESS ATTORNEY
Hiring a business lawyer is a secure and easy way to protect your business. If you are a small business, you may already have limited resources like employees, budget, or access to markets.
A business lawyer can be your ultimate right hand and guide you through complex legal problems. Whether you are creating a new business or putting in the hard work to run your existing business, you should focus your energy on your core competencies.
Don't worry about mastering new legal jargon. Allow a trusted and professional legal advisor to take this stress off your hands and be your business' ultimate support.
Hayes Hunter PC attorneys are a collaborative hands-on team. Therefore, they can especially relate to small business' particular needs and concerns. As you begin to budget for your new business, consider hiring an attorney. This investment will return its value time and time again.
IT'S TIME TO INVEST IN PROPER BUSINESS FORMATION
Would you like to learn more about business organization? Or, do you have other legal questions about starting or running your business? Contact Hayes Hunter PC for a free consultation. Set yourself up for success. Invest now, save later!