Never Let Legal Issues Hold You Back
Problematic legal issues and mismanaged legal representation can be hindrances to success. It prevents you from moving forward and traps you in a complicated and intricate web.
The attorneys at Hayes Hunter PC understand the importance of working with individuals, families, and businesses to help them overcome these complicated issues. Our attorneys in Houston, TX, bring the expertise and legal know-how to handle your case professionally so that you can focus on what's important — living your life to the fullest.
As some of the best lawyers in Houston, Texas, you can trust that we will work diligently to get you the best outcome for your case. Whether it is a commercial dispute or a conflict within your own business, our team provides capable legal representation and advice that has proven time and time again to deliver strong results.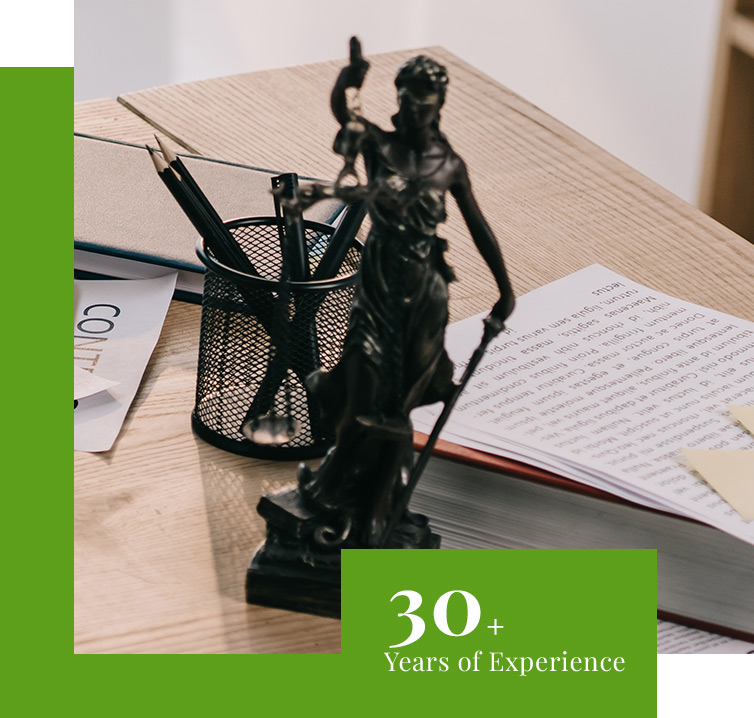 Houston, we've got your back.
Get the Attention
You Deserve.
Hayes Hunter P.C. has served as trusted attorneys in Houston, Texas, for decades. We are proud to have earned a reputation for delivering solid results and expertise.
Our lawyers in Houston are committed to providing personalized service to each client. We know every case is different, and we ensure yours gets the attention it needs and deserves.
Business Litigation
Let our experienced professionals handle your legal disputes for you.
Accident Claims
Learn how we can help you stand up to insurance companies.
Hayes Hunter PC believes in providing clients with honest, reliable legal counsel and representation they can trust. Our team of highly experienced attorneys in Houston, Texas, is committed to helping you navigate the complexities of the law while working towards achieving the best outcome for your case.
We offer a broad range of personal injury legal services tailored to your needs. Provided below are some of the services our lawyers in Houston, Texas are experienced in:
Business Formation, Agreements, and Disputes
Hayes Hunter PC can assist with the formation of your business and provide you with advice on business agreements. Our attorneys also offer representation in business disputes, creditor claims, trade secret violations, deceptive trade practices, fiduciary obligations, fraudulent transfers, business disparagement, unfair competition, interference with contracts and business relationships, insurance coverage, and other litigation.
Wills, Trusts, and Probate
Our attorneys in Houston, TX, are experienced in drafting wills and establishing trusts to ensure that your wishes concerning the distribution of your assets after death are fulfilled. Our attorneys will also help with probate administration and litigation, if necessary, including will contests, heirship determinations, guardianships, fraudulent transfers, executor malfeasance, beneficiary designation disputes, undue influence, spousal rights, and many others.
Trademark and Trade Secret Protection and Litigation
We can help secure your ownership of intellectual property and represent you in trademark infringement or trade secret litigation cases. Our attorneys use many tools, including discovery and complex legal analyses - to build the strongest argument for your case. We can help you determine and litigate trademark issues of first use, concurrent use, fair use, dilution, blurring, tarnishment, similarity, mark strength, and likelihood of confusion.
Accident and Injury
We are experienced in representing individuals and businesses who have been injured due to the negligence of another party and can provide you with advice and legal representation asserting and defending against injury claims. We pursue recovery of insurance proceeds from commercial and personal lines of insurance coverage including uninsured and underinsured motorist coverages.
What our clients say about us...
I WOULD DEFINITELY RECOMMEND MR. HUNTER
After Hurricane Harvey damaged our condo, our insurance and HOA were pointing fingers at each other regarding liability. It got really complicated, and after trying to resolve the issue on our own, we began to realize we needed legal assistance.
DEEP EXPERIENCE GETS THE MATTER HANDLED
Charlie has become my company's attorney this past year. We have had several incidents where he has been remarkably responsive and thorough. He is very fair about his time, and with his deep experience gets the matter handled.

At Hayes Hunter PC, we understand that legal matters can be intimidating and overwhelming. That's why our team of experienced attorneys is here to provide you with honest, reliable legal counsel and representation that delivers strong results.
Contact our lawyers in Houston today to find out how we can help you or discuss your legal needs. We look forward to providing you with the best possible service.
We Are Your Legal Champions
Hayes Hunter PC is committed to providing our clients with the highest quality legal services tailored to their unique needs. Our team of experienced attorneys in Houston, TX, will provide you with knowledgeable advice and representation in a wide range of areas, from real estate law to commercial litigation, and trademark litigation.
We believe in delivering results with integrity and are available to assist you with your legal needs. Dealing with legal matters can be daunting, but you don't have to do it alone. Contact us today to find out how we can help you.
Hayes Hunter PC is committed to keeping our clients informed about the latest news and developments in the legal world. Check out our blog from our attorneys in Houston, Texas, for helpful articles, tips, and advice on various legal topics.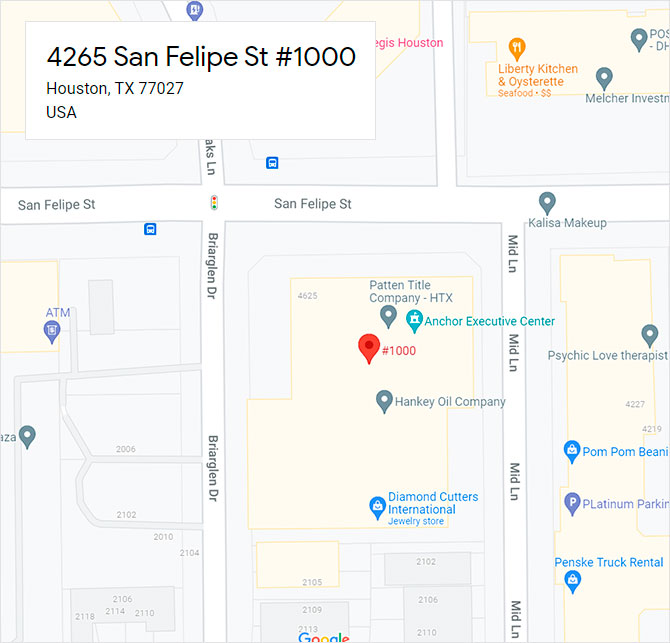 Experienced Lawyers in Houston, Texas
We are proud to have earned a reputation for delivering strong results that have made our firm the trusted source of legal representation and expertise.